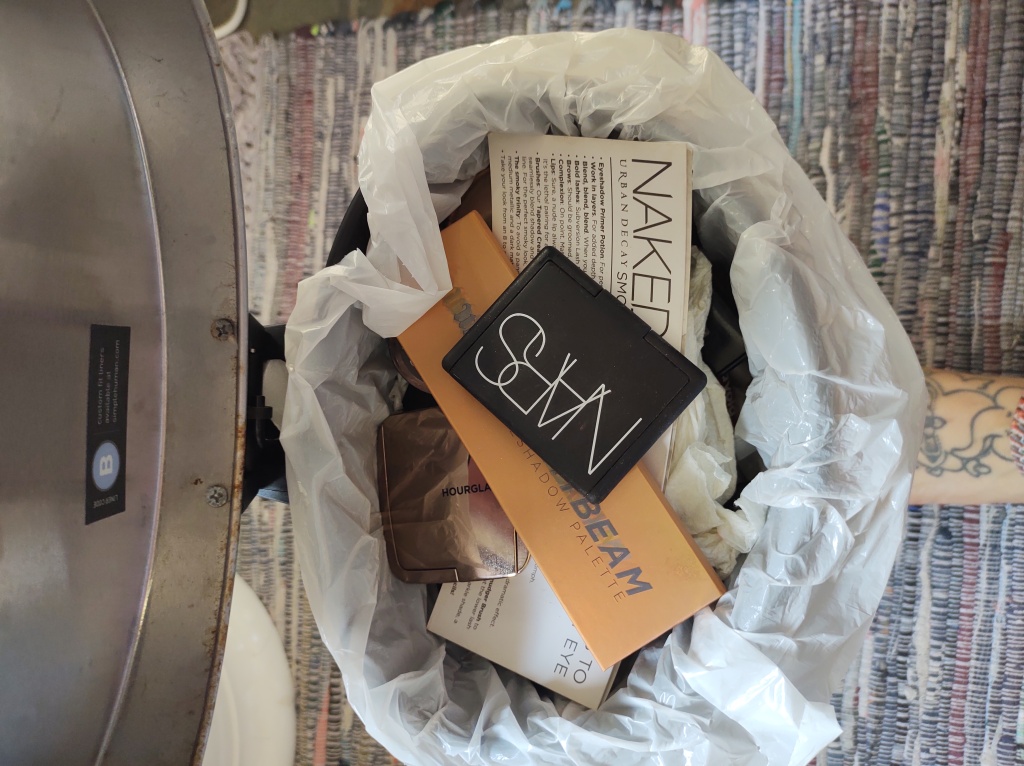 My mother was a hoarder. Her father was a hoarder. If they had one of something, it was a safe bet they had FIVE of something. After my mother passed, my dad surprised me by seeming to discover her propensity for collecting things for the first time in fifty-one years of marriage. 
I guess the secret to a successful relationship is not to look in the closets.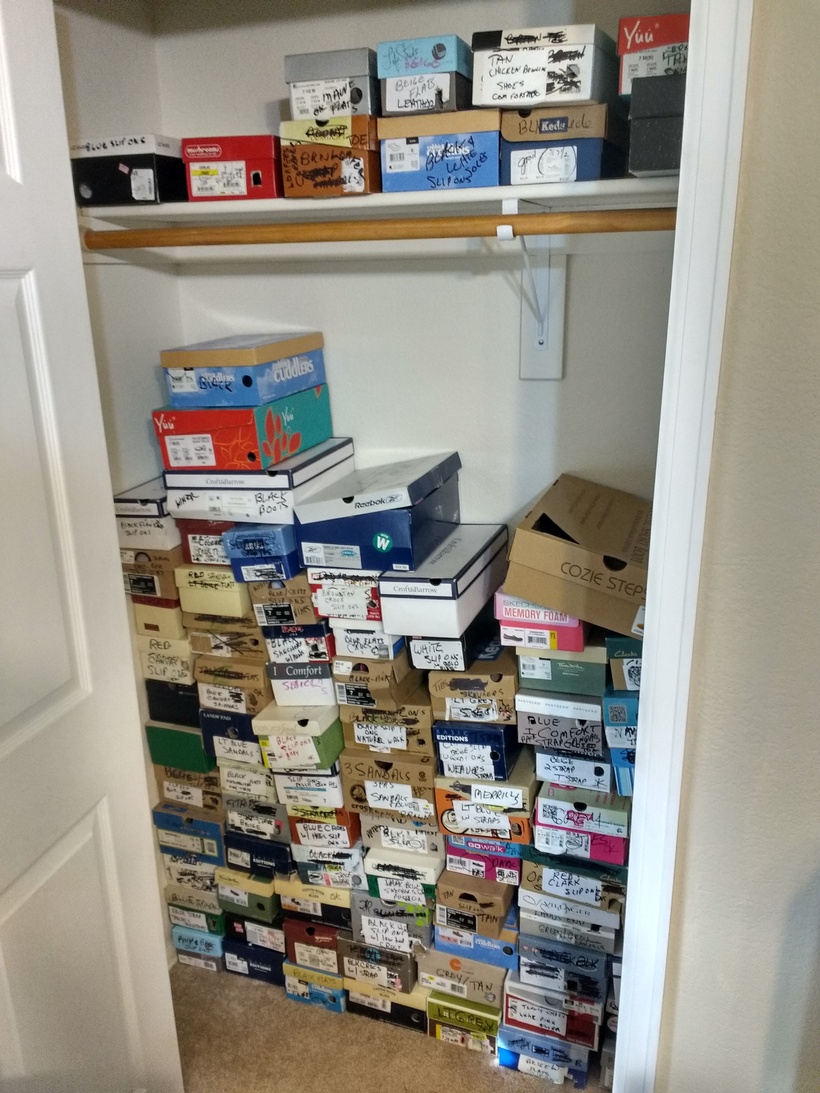 She had over eighty pairs of shoes . . . IN THEIR BOXES.
When he mentioned her twenty-five open bottles of shampoo with the comment, "She didn't have that much hair!" I lost it. We pushed past the sorrow of her loss and kept up the jokes. It's our way.
So given this compulsion, it's no wonder she had about seventy-five tubes of lipstick, all within a three-shade range. Now, I have an 80s history with heavy makeup compounded by a mother who didn't go anywhere without her eyebrows and lipstick.
I never saw anything other than Maybelline's Expert Wear eyebrow pencils ( two for $2.99) in her eye makeup drawer (Yes, she had DRAWERS of makeup). Sure, she had at least six of them, but she never wavered. Camping? Eyebrows and lipstick. Snorkeling? Waterproof eyebrows and lipstick. Cutting wood on Fall River Road for a week? Eyebrows and lipstick.
Once I grew wiser and hit about twenty-eight, I had three children under the age of five, worked full-time, and had, let's say, a less than helpful husband. My give a shitter broke, and I basically said fuck it to anything outside of a swish of mascara and maybe some lip gloss.
Sunscreen and moisturizer became my skin routine unless it was a special occasion. Of course, my eyebrows were still pretty robust because we didn't pluck our eyebrows in the 80s. Thank you, Brooke Shields!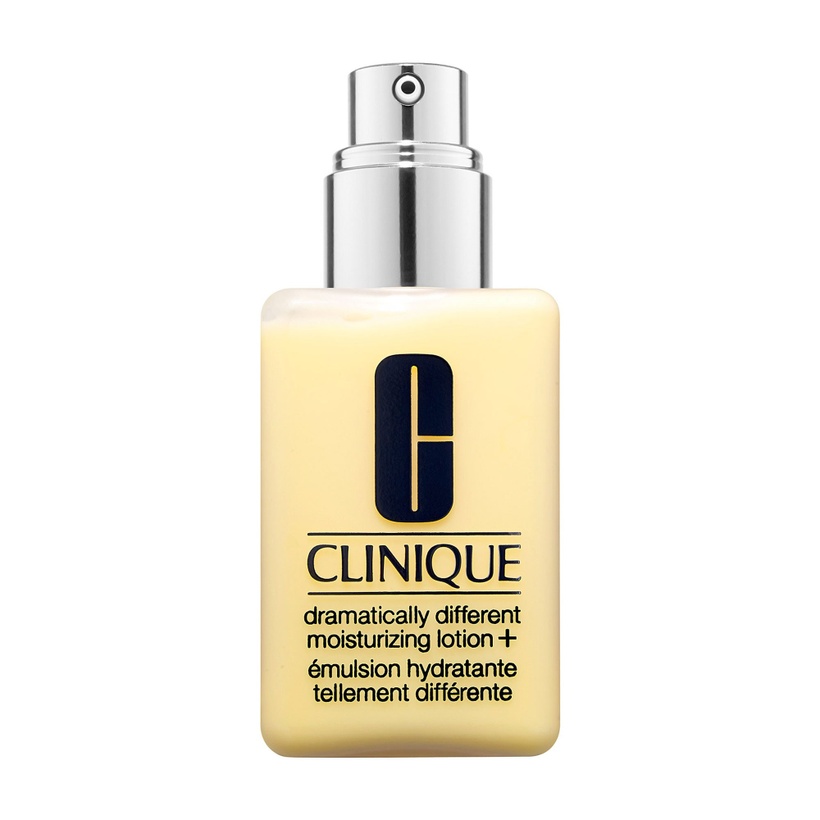 I will give my bat shit crazy mother this: she was right about the goddamn eyebrows. And now that I think about it, I have my mother to thank for the moisturizer routine as well.
She was a die-hard Clinique fan. There were still several bottles of Dramatically Different in her vanity when she died. I will say, I haven't found a better makeup remover than their Take The Day Off for Lids, Lashes, And Lips. I have two bottles plus a travel size in my possession, and they are not going anywhere.
Sunscreen and moisturizer. The killer combo, especially in this high-altitude desert climate. Oh, and chocolate cake. The thing about carrying around this extra twenty pounds is I don't really need botox. When I was thinner, I definitely partook of the botox—too skinny = wrinkles.
Of the many things we've learned about ourselves and our culture in the pandemic, one of them is that masks don't wear well with a full face. I will say, if you are a tad younger than I am, you have your eyebrow game on POINT!
Wearing masks has inspired people to up their eye applications, both brows, and shadows.
For the uninitiated, makeup can last from one year to three years, depending on the product. I've always heard if your lipstick smells like a crayon, it's time to toss it. That might still be the case because unless it starts out smelling like a crayon, it's grown old. If there are beads of oil on the stick . . . toss it out. If it's hard to apply or peels . . . kick it to the curb.
That said, it might be perfectly okay.
So after thinning out my legging collection, I decided to take the metaphorical shears to my makeup collection.
At this time in my life, I really only need three lip products: a good neutral taupe, a great red, and a midrange berry. And I'm not in the lipstick market any longer. Please give me a great moisturizing balm. I do like Clinique's Chubby Sticks, and Sephora used to have a color-enhancing lip oil that was DA BOMB, so of course, they discontinued it.
I'm tempted to try the ILIA balms, but they are $28.00 per. Maybe when I hit 100 patrons on The F*cking Yoga Channel. (Help fund my lip balm habit and subscribe!)
I use a mineral-based sunscreen with a tiny bit of sheen. It took me a minute to get used to it, but it's my go-to-town sunscreen. I use good old Sun Bum SPF 50 mineral for face on the farm.
I definitely need an eyebrow routine. Currently, I really like a three-buck wonder by Maybelline. Fucking Maybelline! It's soft and works gently on my crepey eyes. I liked the fancy Anastasia cream, but I don't wear makeup enough to warrant the cost.
And I'm always on the hunt for a good, non-smudging mascara. If you have one you love, let me know. I haven't found one I like better than Lancôme's Dèfinicils High Definition, but $28.00 for a tube I won't dip into more than a couple of times a month is too much.
For a fancy, French face, I like a bold, black liner. Again, it has to work on my crepey eyelids without tugging and resist sweat. As much as I LOVE a razor-edged cat eye, I've never been able to pull it off. L' Oreal makes a great felt-tip liner that doesn't tug or skip.
And I've come to appreciate a great highlighter. I'm in cream-mode because, duh . . . OLD. I have been using Becca Shimmering Perfector in Opal, but they don't make it any longer. Of course. So I'm on the hunt for a new one. Milk makes a highlighter stick. I have liked their lip balms, and the Kush balm is yummy. And the queen of the no-makeup makeup look, Bobbi Brown, has left Bobbi Brown to start a new company, Jones Road. They have something called Miracle Balm that intrigues me.
And if you haven't discovered The Ordinary or The Inkey List . . . GET ON IT! I have an entire shelf in my vanity devoted to my every other day moisturizing routine. The secret to good skincare is to USE IT. These two companies offer pharmaceutical-grade products in minimal packaging for pennies on the dollar. I moisturize, moisturize, moisturize.
I'm serious. Don't spend $100.00 on a moisturizer because you'll only use a dab. You need to DOLLOP, and you won't feel guilty dolloping The Ordinary or The Inkey List.
The other thing that I'll be clutching in my dying hand is Weleda's Skin Food. It's the foundation of my every other day routine. I mix it with a little Jojoba oil at night, and if I did nothing else, it would be enough. I layer it over a Hyaluronic Acid formula from The Ordinary.
Sure, I had my moments of "Man, that was expensive" or "Maybe you'll wear it now that things are opening up" or "Come on, you can dust that off." But I savagely cut those thoughts off and whittled away at my collection of makeup until I reached the bare bones.
Okay, I do have a Soothing Touch Lavender Coconut Lip Balm tube in my nightstand, the kitchen, on my desk, in the bathroom, and in my purse. To be fair, we live in a high-altitude desert . . . moisturize!