Snowpocalypse Xyla Took Her Toll
originally posted March 16, 2021
Quick update: The Beard and SIL were seriously trash-talking poor Xyla on Friday. Turns out, bitch just needed to clear her throat before launching into her snowmageddon aria.
On average, I think three feet is our snow mark, but in some places, our drifts were up to six feet. Between the moisture density of the snow and our 60 mph gusts, Monday morning saw our snow heavy as fuck and mostly frozen. 
Even with the tractor all we could do in EIGHT hours of work was clear a single car width lane on our quarter-mile drive. That said, there is a solid 20″ layer of snow on our road. So, we're still stuck.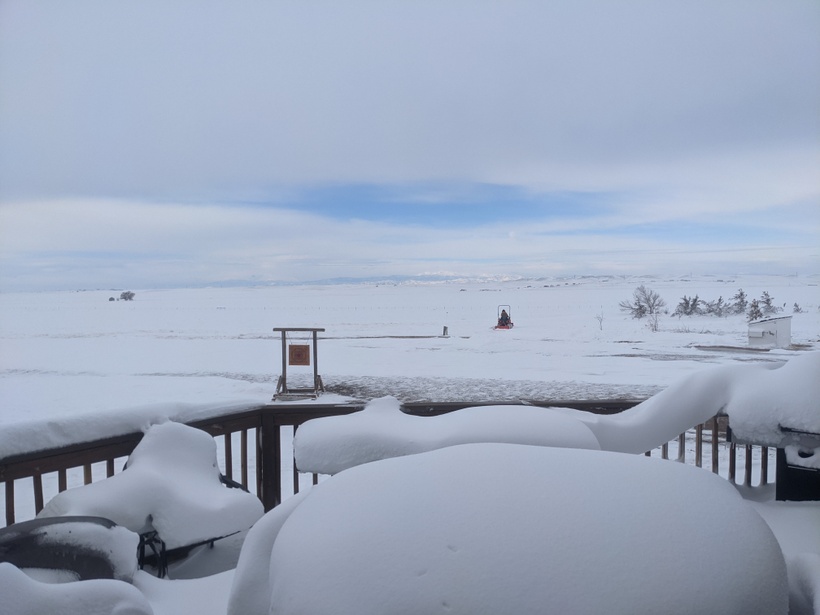 This is me trying to take the first bite out of a six-foot drift across our driveway. It was a lovely day, really. As I'm out of practice leaving the house, I forgot sunscreen and am a toasty critter.
What you can't see in this photo is the snow on the deck up to the bottom of our table. That's a two-foot drift ON the table.
Sorry about the confusion with our power out. I sent a message through the mobile Patreon app and I'm not sure if you get an email notification or what. Learning Curves.
I'll be teaching Morning Energy Yoga tomorrow morning and the link is ready to go live. Hope you all had help with your snow and like me, I'm sure you need yoga!