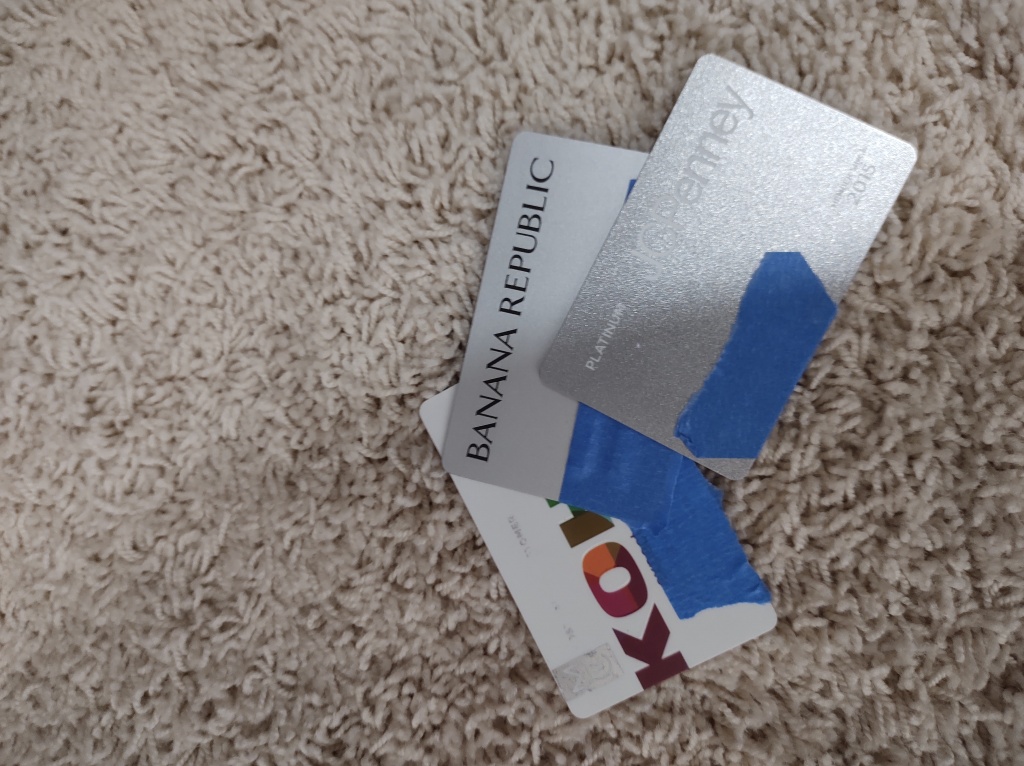 The great cull continues. In the spirit of only buying something that I can make room for by getting rid of it's equivalent, I moved on to credit cards. Today's episode of shit I'm eliminating is brought to you by stores I no longer shop regularly. 
In the past, Kohl's has been a great, "If I can't find it anywhere, I bet Kohl's has it" store. To be honest, I never was a huge Kohl's cash fan. Earning the Kohl's cash meant I already bought a ton of stuff. I didn't need MORE in the next two weeks. And without offspring to outfit with school clothes, it's not on my radar.
Make no mistake, Banana Republic was really Old Navy. I MIGHT have one pair of Gap jeans that I purchased when I was slimmer, but again, Old Navy was a fabulous "get a great school wardrobe" for children that grew two or three inches every year. I can't even tell you the last time I was IN Old Navy.
JC Penney doesn't even have a local storefront near me any longer. Need new towels? JC Penney is sure to have some on sale. Need a new set of sheets this actual minute? I could hit the store and find a reasonably priced set of white, deep pocket sheets. I could also always count on JC Penney to have pants for a 6'4″ offspring. Need a 30″ waist and a 36-38″ inseam? JC Penney had 'em. Now, he has to hunt down his own pants.
While I am trying to save money, I have a whole new bunch of stores:
Dryshod √
Tractor Supply Company √
Duluth Trading Company √
Bomgaars √
Home Depot √
I also have one hundred pounds of grass seed and 120 pounds of soil nourishment in the garage. (Thanks, DaLynn!) A gal has to have priorities.
Farm living. Go figure.