It may be trite, but I'm not a big New Year fan. Even when I could stay up until Midnight and had places to be, New Year didn't appeal to me. I understand the fundamental, psychological enticement of a reset button. I'm not alone with a little moment I'd love to erase.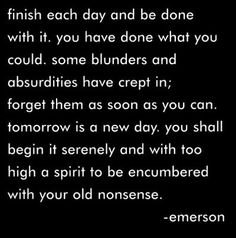 But I'm also not a dweller.
We all make mistakes. That is the nature of human beings. The important beauty of having sentience is the ability to change. I try not to allow my missteps to bog down the process of moving forward in life. Try being the operative word. So I don't feel the need for a giant nascency each year.
That said, the reason tropes exist is because they represent a particular reality. And the reality of 2020 is that it fucking sucked! I am not alone in that feeling either.  It might be a coincidence or collective ennui, but it feels real.
While I'm digging deep for a more hopeful outlook, I don't make New Year's resolutions.
My years teaching fitness taught me that setting up New Year expectations don't guarantee long term commitments to anything.  The bottom line is we are served a giant, heaping pile of false hopes by the media: social, news, and entertainment in all forms. Despite the growing trend of body positivity, the top three resolutions are losing weight, making more money, and doing more exercise.
Half of the adult population makes New Year resolutions. Fewer than ten percent manage to keep them for more than a handful of months.
In the beforetimes, the gym was PACKED from January through March. My regular clients would complain about classes being claustrophobic. I would assure them that numbers would thin out by April, and maybe two percent of the new people would become regulars.
And you know what? THAT'S PERFECTLY OKAY.
Baby steps.   Guess what? We all feel too fat, not flexible, too weak, and not healthy enough. Okay, maybe not Natasha Hastings, but I wouldn't put any money on it. (I bow to her goddessness.)
If you know me, you know I frequently say, "It took us a long time to get into our current physical condition. It will take a long time to change it." And I am not solely talking about weight gain either.
We're still in a pandemic. Some of us are heading into the second round of home quarantine. Do not discount the toll this year has taken, and we ain't finished yet. That said, we can attempt to be kinder to ourselves first and also to others.
We can embrace our inner badass. I haven't murdered anyone in the last year, have you? Although, I should probably remind you that singsonging, "Fuck you, asshole," under your mask doesn't mean people can't hear you. Ahem.
And you help you with those baby steps; all of my Beginning Yoga classes are FREE on The F*cking Yoga Co. channel. New Year baby steps, my people. Yoga is for badasses, and YOU ARE A BADASS!